Marble stone
Marble stone is one of the most common stones in building as wall cladding, floor cladding, and stairs. Also, marble stone is widely used in fountains, sculptures, flower-pot, etc. Iran has many mines of various marble types and colors, from white to black, and also other colors with or without streaks. Vazin company provides high-quality marble with the best prices to import from Iran to your country. Read more about marble stone at the bottom of this page. 
Showing 1–15 of 42 results
---
Marble is one of the most beautiful decorative stones. With its unique appearance and physical properties, it is widely used to manufacture stone artifacts and buildings. This stone is from the category of metamorphic carbonate rock. And due to their smaller pores, they have relative strength and more weight than travertine stones. On the other hand, they have less strength and weight than granite stones. Beauty, various colors, and marble textures are among the essential features we mention below.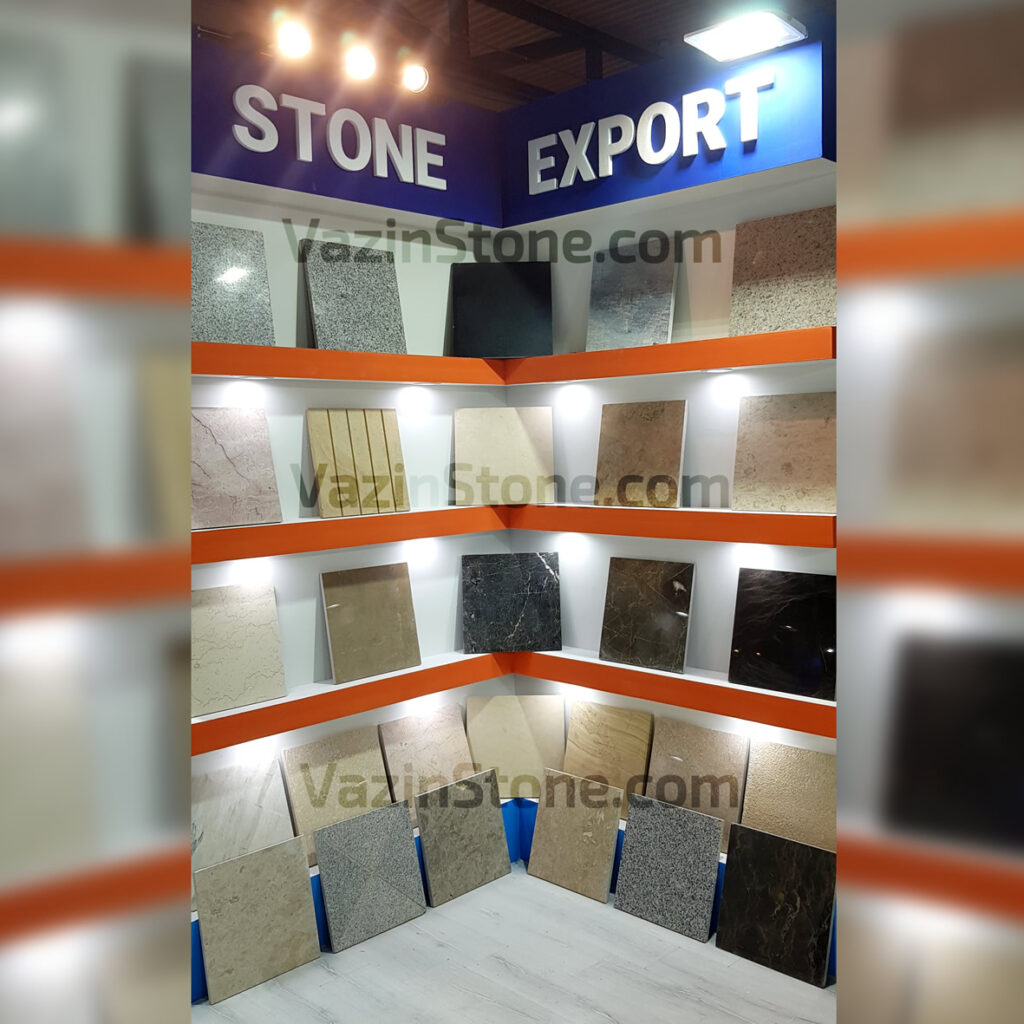 Disadvantages of Marble
In some sorts of marble with a polished finish, there is a slippery surface, which could cause some trouble in the flooring usage.
Vulnerability to Acidity
Water absorption in some types.
Low durability against scratches and pressure.
Advantages of marble
Beautiful colors and textures
Suitable for indoor materials
Suitable price
Ability to provide in all sizes and thicknesses
---
Marble stone usage in building
Because of marble specifics, this building stone is a suitable choice as a building interior material used in stairs, floors, and wall cladding. In addition, marble can be used outside the building. But with a thickness of more than 2.5 centimeters as flooring and stairs with a natural finish. For example, the Azadi tower of Tehran, more than 50 years old, has a marble as a facade.
Marble stones are also used as stone artifacts, such as coffee tables, statues, stone vases, fireplaces, barbecues, table stones, elevator floor stones, countertops, etc.
Some marble stones are processed as floor or wall coverings due to having a design, vein, and wave in the form of stone slabs in book-match and four-match forms, which ultimately create a stunning design.
For the reasons mentioned in the advantages and disadvantages section, this stone is suitable for use inside the building on walls and stairs. For example, Crema Marfil stone is one of the most used marble stones.
---
Some Common Types of Iran Marble
There are many types of marble in Iran with many colors and textures. The below list is some of the common types of marble: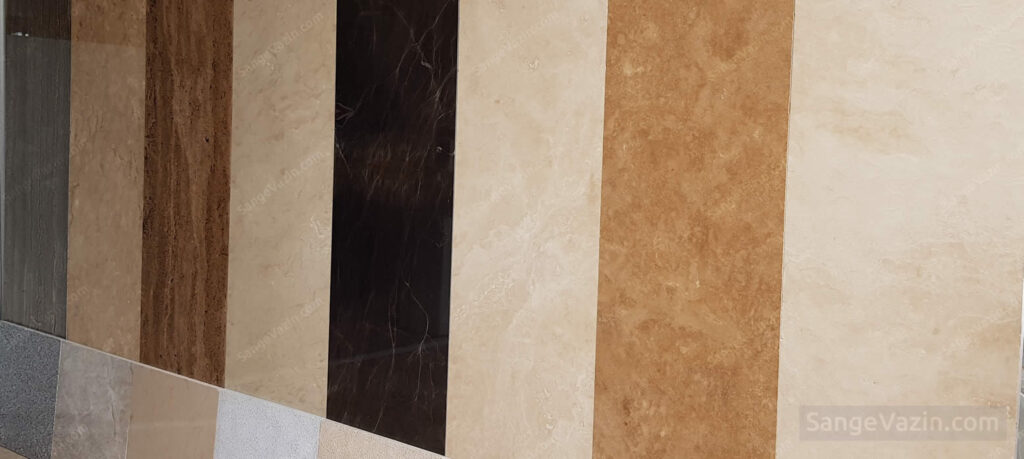 Abade Marble
Spider Marble
Arsanjan Marble
Joshqan Marble
Jiroft Marble
Dehbid Marble (Ara – Shayan – Zare)
Simakan Marble
Mahkam Marble
Harsin Marble
Khoy Marble
Gohareh Marble
Diomond Marble
Anarak Marble
Najaf Abad Marble
---
Marble Stone Slabs
---
Price of Marble stone
many factors affect marble pricing:
the type – mine – sort of marble
the lower vein, the more expensive
the color and texture
the thickness and size
In Iran, the range of marble price is between $9 to $60
Important To Know For Buying Marble Stone
There are some important notes that you should care about for buying marble stones:
caring about its surface shininess if the finish type is shiny
check the quality of cutting and edges
check all pieces to be homochromatic
check the thickness to be the same as each other
check and compute the cost of the stone at the destination.