fountain
Vazin is the first and biggest designer and producer of pre-built indoor and outdoor stone fountains with usage in gardens, homes, yards, etc. The fountains are in a wide variety of sizes and styles, from classic to modern, and small to extra large with above 50 models on the list. read more. In addition, you can download the Fountain PDF Catalog.
Showing 1–24 of 36 results
---
Why Stone Fountain?
Why choose a stone fountain? Well, there's something truly special about incorporating elements of nature into our living spaces. Water, rocks, and stones are all beautiful components of the natural world, and a stone fountain is a fantastic way to bring that natural beauty into our homes. Stone fountains add to the aesthetic of our surroundings, and the sound of falling water can be calming. If you're interested in purchasing a stone fountain, check out the selection compiled on this page, with prices and information about each type.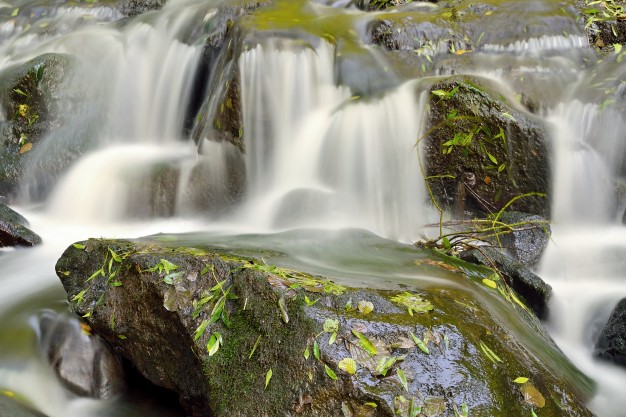 Download Fountain Catalog
---
Uses Of Stone Fountain
Vazin Stone online shop has so many prefab and custom-built Stone.
If you're looking for a stone fountain to add visual beauty and a peaceful atmosphere to your home or office, check out Vazin Stone's online shop. They offer a variety of prefab and custom-built fountains in different styles, shapes, and sizes that are perfect for residential or corporate settings. Not only do these fountains look great, but the sound of the water can also bring a sense of tranquility and relaxation.
Placing the 3D Model with Augmented Reality:
In order to provide the customers with convenient services and to help them make a correct and safe choice, VazinStone has provided the possibility of virtual placement of water fountains in the desired space by using the world's latest technology in the field of augmented reality. This feature is available without the need to install a special application or software on your smartphone. Just go to the desired fountain page on VazinStone website and click on viewing the fountain in the augmented reality space. (It is worth noting that this feature is not fully implemented for all fountains)
Making fountains from natural stone
All the fountains made in heavy stone are made of natural stone, depending on the model of the fountain; it can be travertine, marble, granite, basalt, or onyx. It is also possible to use a minimum amount of other materials in some small parts. For example, steel curtain nozzles or using glass in aquarium models. The use of natural stone in the construction of fountains brings about the following advantages:
The beautiful, special, and unique design of natural stone
Durability and long life of the structure
The possibility of having various types of surface treatment for stones
Color variety and high-color character
A completely natural product to bring the beautiful feeling of nature to the space
Types Of Stone Fountains In Terms Of Usage Place
At Vazinstone, we offer a diverse range of stone fountains that come in different shapes, sizes, and styles. You can easily browse and filter through them in our Stone Fountains store section. All of our fountains can be customized to fit your desired pond size and fountain structure. When it comes to placement, we categorize our fountains into two types: wall fountains (one-way) and field fountains. Wall fountains can only be seen from one side, while field fountains are visible from all angles and can be placed in the center.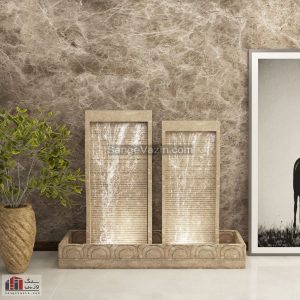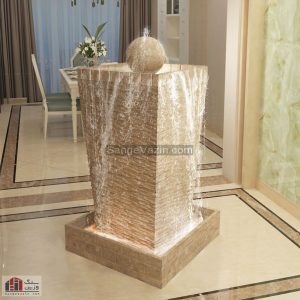 Fountain for Home
Among apartment and home fountains, we can mention a variety of fountains with inscriptions, as well as fountains with a small central pool under one meter, which can be used in apartments, backyards, and other places. The remote control capability of these fountains makes it easier to control the performance of these products.
Garden, Villa, Or Park Fountain
A villa, garden, or park fountain can be one of the largest fountain sizes in different types, including curtain, floor, wall, pool, naturally customized (inspired by rivers and waterfalls), field, and jet fountains. Although usually made in big sizes, medium and small water fountains can also be placed in these places depending on the location.
Lobby Fountain
A fountain in the lobby can create an outstanding effect on the entrance of the building. Different types of curtain fountains, field fountains, inscriptions, four-sided fountains, etc., depending on the lobby space, can be placed in the lobby of the building, hotel, restaurant, and the like
Wall Fountain
These types of fountains are implemented in two ways: prefabricated and customized. Among the prefabricated and small types, we can mention the types of fountains with inscriptions. Among the customized types, we can mention rocky, natural, and fountains that could be used in gardens, lobbies, restaurants, and any similar place.
Natural Fountain
Natural fountains consist of completely natural elements, which are composed of large stones and small rubble, along with landscaping with plants. These fountains are built exclusively on-site and are priced according to the dimensions and details of the design.
Small Fountain
Prefabricated fountains are often smaller than 1 square meter. Therefore, they are classified in the category of small fountains, which can be used as home fountains in homes, balconies, backyards, small lobbies, and small spaces.
---
Different Styles Of Fountain
Classical Fountain
Classical fountains often have a broken and symmetrical structure using tools reminiscent of Western architecture or Western classical elements. These fountains are sometimes similar to fountains with traditional or ancient, Iranian style. Of this style, we can mention various types of floor (tiered) fountains.
Modern Fountain
Modern fountains often come with novel looks, conceptual shapes, or curved structures. This style is used in buildings of the same type and nature. These fountains can be pre-made or customized. Among these types of fountains, we can mention curtain, Siamak, Forozan, Dorrin, and Kia fountains.
Traditional Fountain
This category of fountains, having a traditional or ancient style, includes the symbols of ancient Iran. This includes inscriptions, jars, bowls, bricks, basins, and fountains. Among the fountains of this style, we can mention two-jar, lion head, and hyacinth fountains as well as fountains with inscriptions.
Simple Fountain
Simple fountains are often wall-mounted where the vertical flow of water flows from top to bottom on the surface. Hidden lighting creates a beautiful effect on its reflection in the surface water flow. The sound of water in such fountains is very gentle.
Combined Fountain
Combined fountains can be a combination of different styles. For example, the Raahil fountain or the Raad fountain can be considered one of such types, made with a combination of modern and classic styles.
Special Fountain
This style of fountain can be implemented based on a special design such as a commercial element or a special symbol for an organization. The implementation of this style of fountain is first modeled in 3D computerized form and is implemented following the approval of the employer.
Types of Fountains Based on the Volume of Water Flow
One of the reasons for using a fountain, in addition to beautifying the environment, is to create a pleasant sound in the environment, as has been proven that a significant percentage of customers buy fountains for this reason. VazinStone has classified the fountains into three general categories: low, medium and loud fountains. In the filter section, you can filter the products based on the volume of water flow.
Fountain Accessories
Water fountains, depending on their type, from home, garden, and prefabricated fountains to the ones in offices and commercial centers, hotels, and restaurants, have accessories with them some of which are mentioned in the following list:
Remote control of water flow and lighting (most fountains, including home fountains and indoor fountains, have this possibility.)
Black-and-white rubbles on the bottom of fountain ponds (click to see different types of river rubble)
Artificial grass flooring, sometimes accompanied by crushed stone (it is implemented in most home fountains.)
A stone sphere that some fountains have in their different parts, either fixed or rotating
---
Stone Fountain Gallery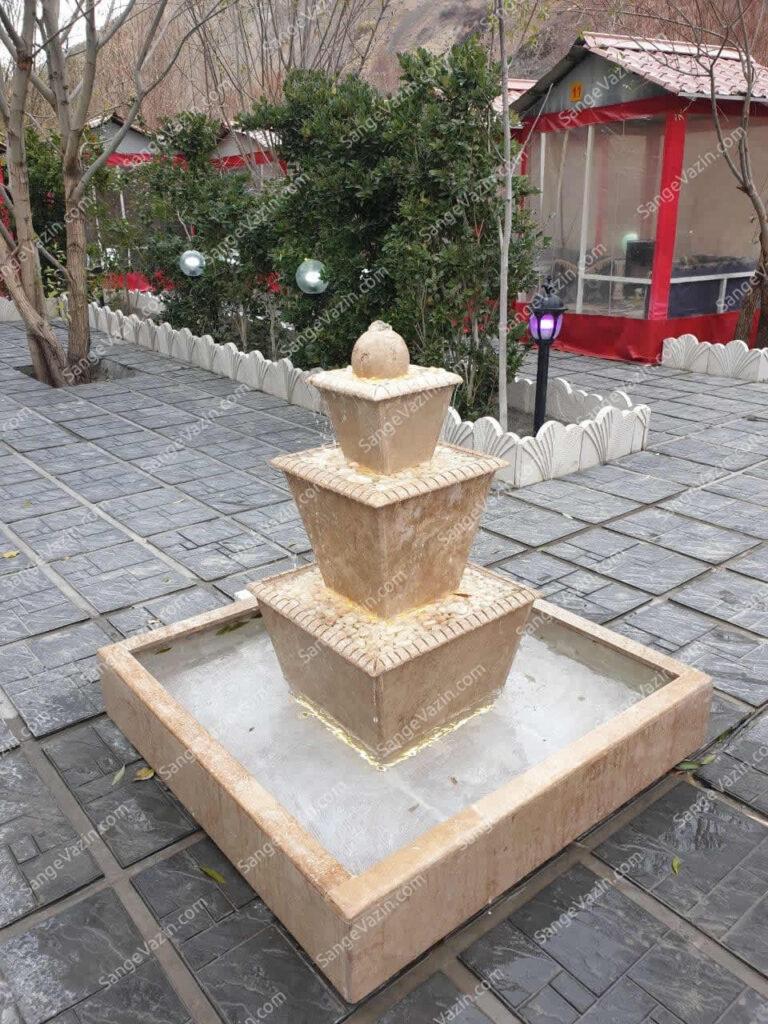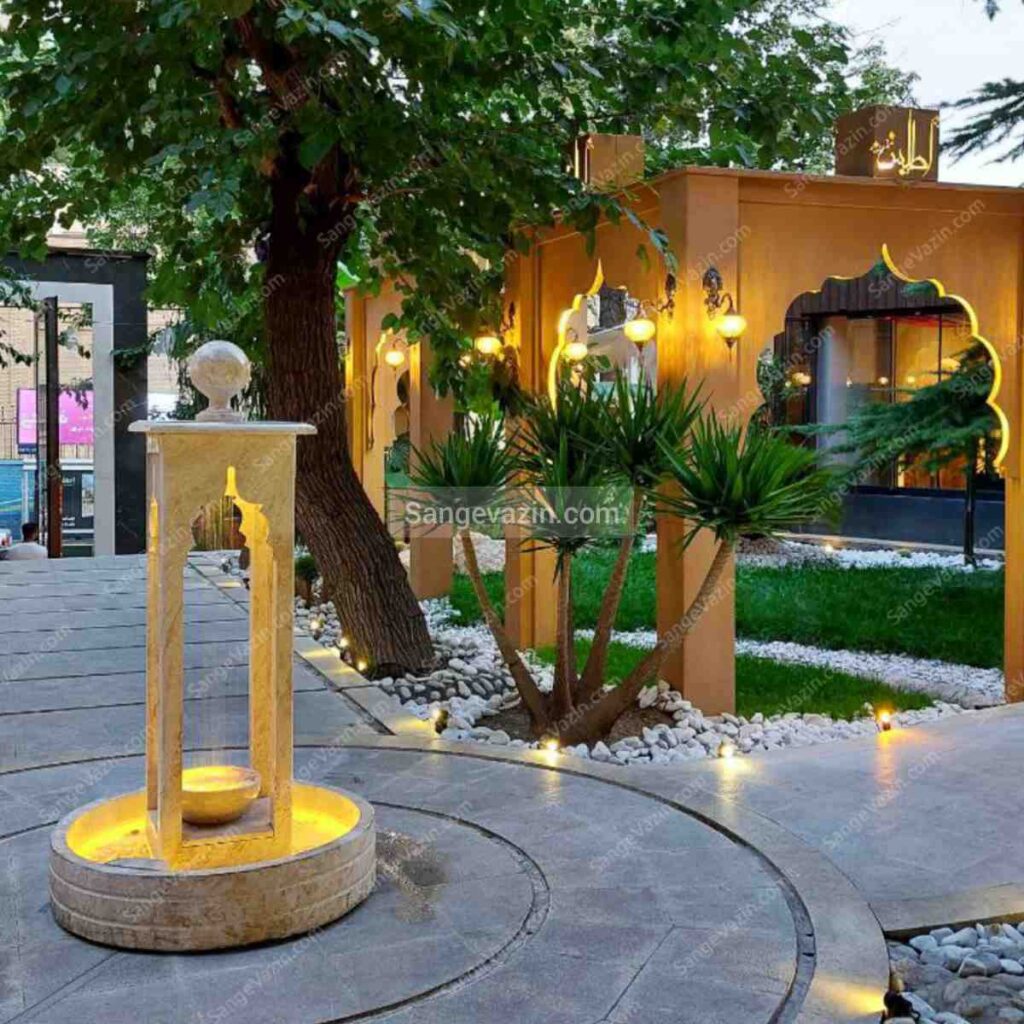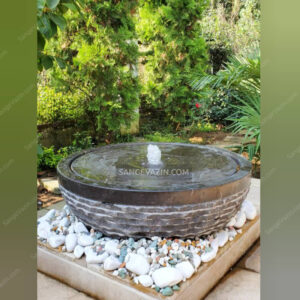 ---
Stone Fountains Customization
Thanks to the variety of models and flexibility and elasticity in execution, Vazin`s fountains can be changed to any custom form suggested by customers. You can also change and customize the overall design of the ponds and fountains, depending on the fountain's location. These types of fountains fall into the category of custom fountains.
The Price Of A Prefab Stone Fountain
Vazin Stone has a reasonable and competitive price regarding the immediate supply of stone Fountains to customers. You can buy stone fountains in Vazin Stone online store from 550$ to 725$.
Also, in the above section, you can use the filters and see the fountains based on the lowest to most expensive ones.