Showing 1–24 of 37 results
---
The coffee table is one of the most used pieces of furniture in the house, which is practical. Also, it enhances the decoration of the living room. Coffee tables are produced and sold in a variety of types of wood, glass, stone, and metal with different base materials (iron – steel metal – and stone). Still, nowadays, one of the most popular and modern types of coffee tables is a glass table with a stone base. Its beautiful bases which are made of natural stones in a variety of designs in classic, modern, and fantasy forms can give a very stylish and unique décor to your home.
Glass table with stone bases
Different designs are available for glass tables with stone bases. They have glass tops in various kinds of shapes (rectangle, oval, circle, etc.), and their bases are crafted from natural stones such as travertine stone, marble stone, etc. These glass tables are classified into three different types, depending on their height; table stands, coffee tables, and dining tables. These table`s glass tops and stone bases, together with their creative designs that combine classic and modern styles, can provide an appealing appearance and enhance your décor.
Pros and cons of stone table bases with glass tops
A glass top looks stunning when it is set on stone bases. Because the natural stone`s exquisite base design is displayed and the harmonic combination creates a gorgeous shape. These products are therefore quite popular across the world.
These tables have a wide range of base designs, which can be seen in our products. In general, these bases can be made up of one to four parts.
The stone base can be formed of various types of natural stones, including travertine, onyx, and marble. Depending on the color you like.
The stone base of the table will have a variety of effects and appearances depending on the natural stone`s surface finish, which can vary from polished to uneven surfaces.
Another advantage of these products is that, depending on the shape of the stone table base, they can be built and supplied in any design, including modern, classic, fantasy, and combined designs.
The table`s glass top with a stone base is not only beautiful, but it also gives the room a larger appearance than tops made of wood, stone, or other materials that are not glass.
The table`s glass top is not only beautiful, but it also gives the room a larger appearance than tops made of wood, stone, or other materials that are not glass.
In addition to all of its advantages, this type of stone table`s main drawback is that, in some models, the bases are heavy because the stone is cut in one-piece stone.
Glass Table Tops With Stone Base
Depending on the size of the table, glass tops with a minimum thickness of 1 cm to 16 mm are available. Shapes like rectangles, squares, circles, and ovals are frequently used in glass top design. It can also be supplied in a variety of geometric shapes. You have the option of having different types of glass edges in a simple and multifaceted design. You can see the types of glass edges in the photo below.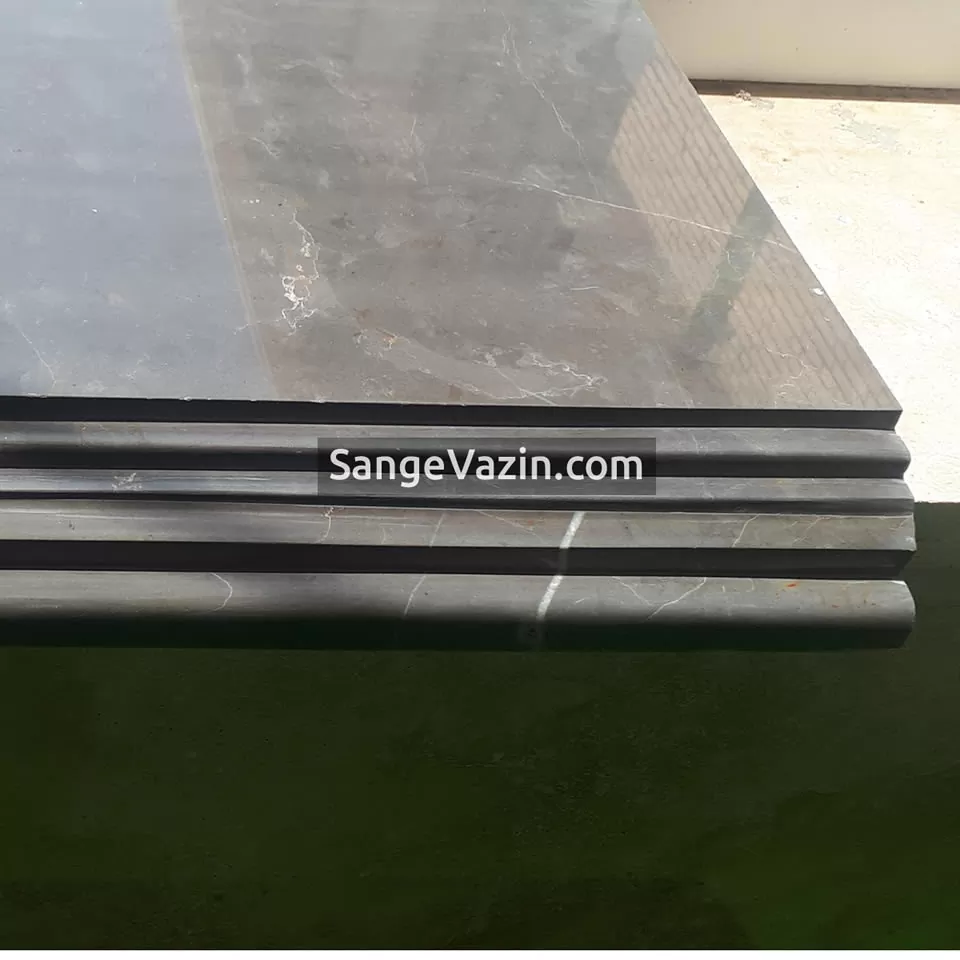 ---
Stone Stand
Another type of table that is utilized for decorations is a stone stand. Compared to other stone tables, including coffee tables and dining tables, this type of standing table is produced to a higher height and with a smaller size. To make these products, Vazinstone`s designers used a variety of natural stones, including limestone, crystal marble stone, and marble stone. By putting different decorative items like stone sculptures, lampshades, candlesticks, and photo frames next to the furniture in your chosen place, you can enhance the beauty and elegance of your décor.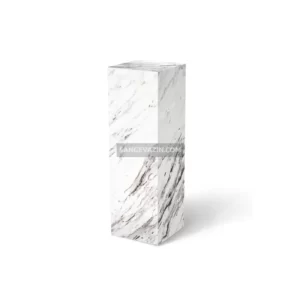 The Price Of a Glass Top Table With a Stone Base
Dimensions and thickness of the table`s glass top
Types of glass edge
Shape, design, and the stone from which the base is made