Granite Stone
Granite stone is a popular choice for building materials due to its durability and versatility. It can be used for flooring, wall cladding, and stairs, making it a great option for indoor and outdoor projects. Granite is the best choice for its resilience in rough environments such as parking lots and factories. Whether you're working on a complex or a house, granite has been a reliable option for years. You can see more at the bottom of the page and download Granite PDF Catalog.
Showing all 15 results
---
Granite is a hard and resistant stone with various colors and uniform texture on its surface. This stone has good resistance and is suitable for indoor and outdoor flooring, stairs, and wall cladding.
Table of contents: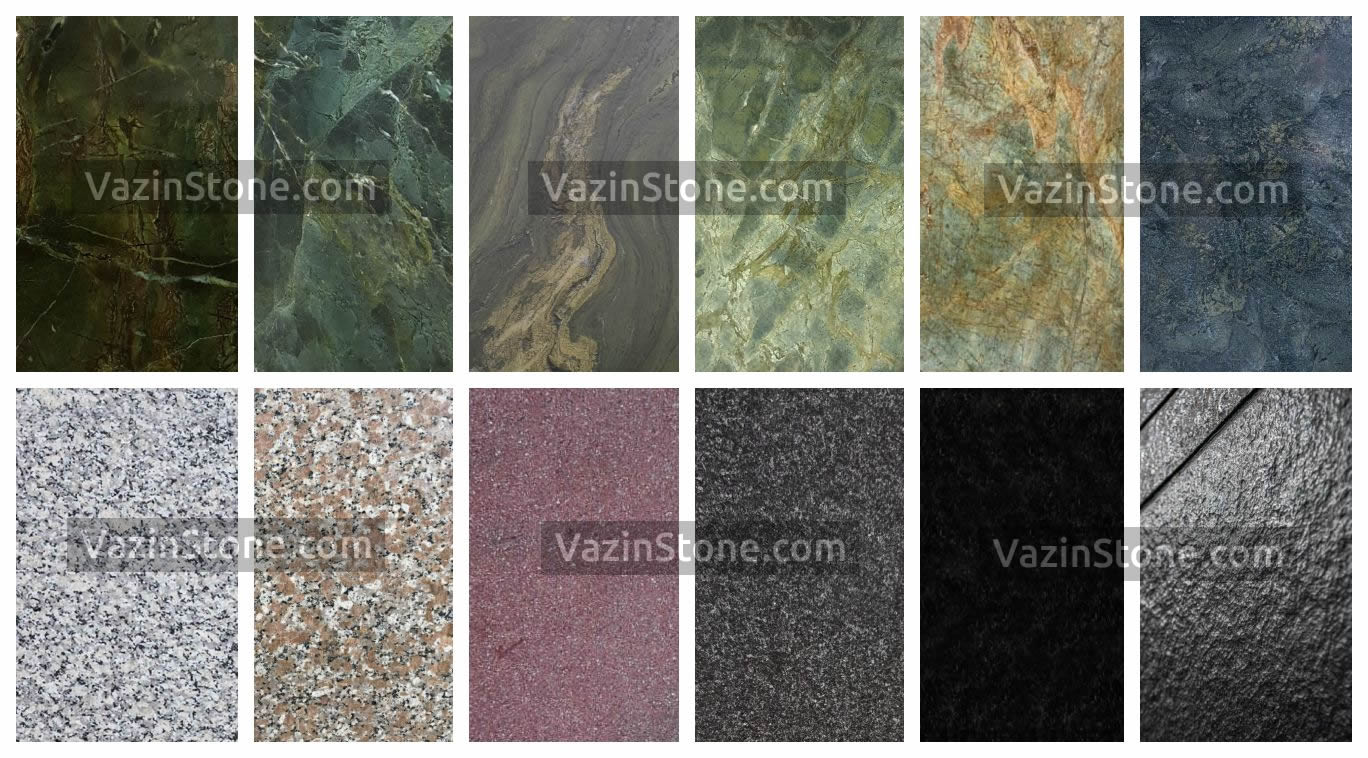 Granite is one of the types of internal igneous rocks. It has a texture with medium to coarse grains and can be found in various colors, ranging from pink to deep gray and even black. This is quite different from external igneous rocks like slate stone.
It's important to note that granite is also one of the heaviest stones and has excellent strength and resistance. This makes it an essential building material that can play a crucial role in strengthening the overall structure. Additionally, because of the wide variety of colors, it comes in, granite is often used as a decorative element in many buildings.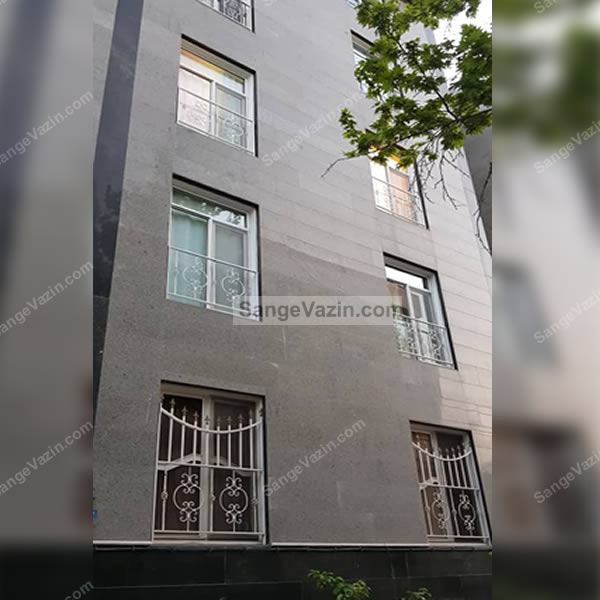 Advantages of granite stone
High strength and durability
Resistance to water and chemicals
Beauty and uniform surface
Color variation
Download Granite Catalog
Good resistance
Granite is a highly durable and sturdy stone commonly used in construction and rugged environments like factories and workshops. It resists scratches, heat, and acidic substances and absorbs little water. Its strength and resilience make it a popular choice for various applications.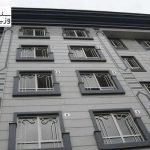 Resistance to chemical substances
Granite is also resistant to water penetration and not easily damaged by impact. With all these cases, it can be said that it tolerates the conditions of industrial environments well. Corrosion resistance is another advantage of granite stones. So that if chemicals are poured on it, it will not be damaged.
Beauty and uniform surface
Granite stones have a nice, uniform surface. It's great that they come in many different colors and designs, too, so you can find the perfect one for your space. Unlike other materials like travertine and marble, these stones stand out with their consistent appearance.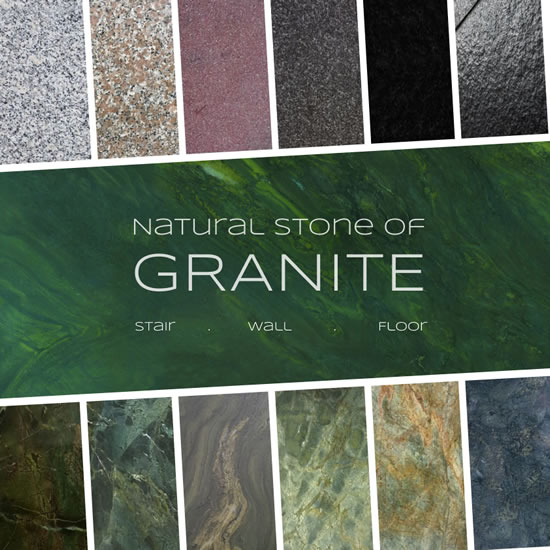 Granite stone colors
In terms of color, Iran granite can be divided into four categories: chocolate granite, black granite, red granite, and gray granite;
Black Granite
Black granite stones are also such that it has high strength and resistance so it can be said that the darker the granite stones, the stronger it is. This type of stone is also divided into some categories: Alamut black granite, Tuyserkan, Simin, and Natanz black granite. the more black the more expensive and beautiful. Touyserkan granite is the most expensive and shiny and Natanz granite is the cheapest.

Gray Granite
the gray granite stones are light gray and are divided into three categories: Natanz granite, Nehbandan granite, Zahedan, and Mashhad granite.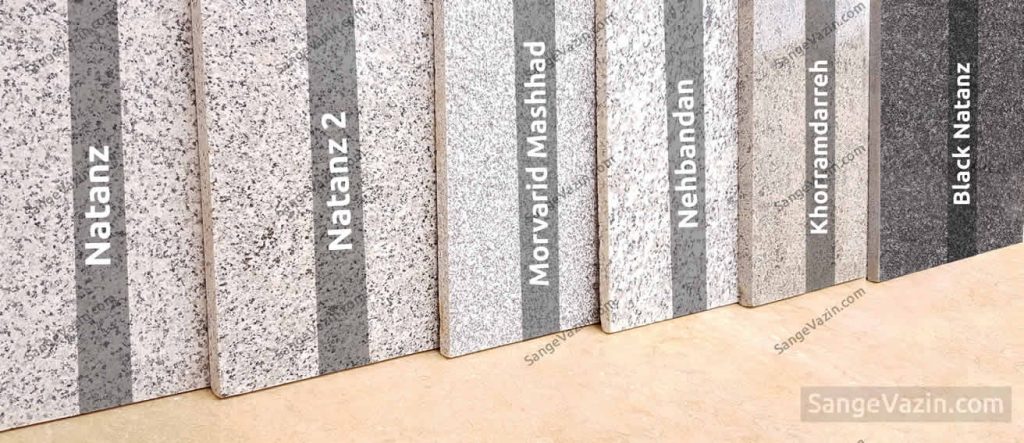 Green Granite
Birjand region of Iran has a great gift of nature in green color with fantastic characteristics. Green Granite can be used in internal and external of buildings as wall veneer, floor cladding, and stairs in Book-Matched & Four-Matched Slab and tile sizes.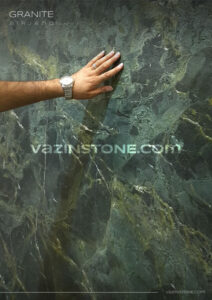 Red Granite
But the last category of granite stones is red granite, the only type of which is red granite in Yazd, and its resistance is the size of black granite stones.
Orange Granite
Chocolate granite is often ivory and chocolate beige, divided into Zanjan spring chocolate granite and Khorramdareh chocolate granite.

---
Application of granite
Due to its high strength and durability, granite can be used in any part of the building, both indoors and outdoors. However, among the most critical applications of this type of stone are stairs, sidewalk paving (usually cubic stone), flooring, wall coverings, landscaping, building facade, sink, elevator frame stone, kitchen countertops, etc.
Granite quarries in Iran
Iran is one of the rich countries in terms of the number of mines and the variety of granite. The mines are in provinces and cities like Hamedan, Touyserkan, Mashhad, Gilan, Nehbandan, Natanz, Yazd, Zanjan, Toos, etc.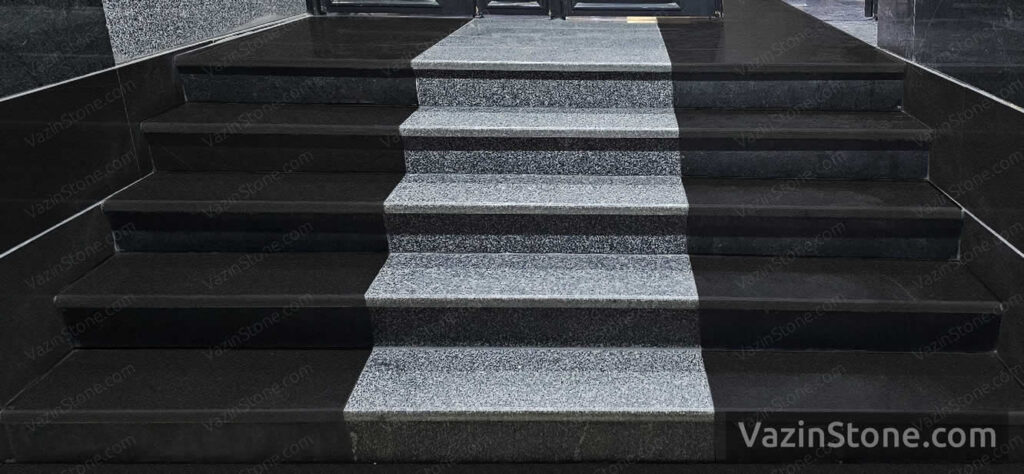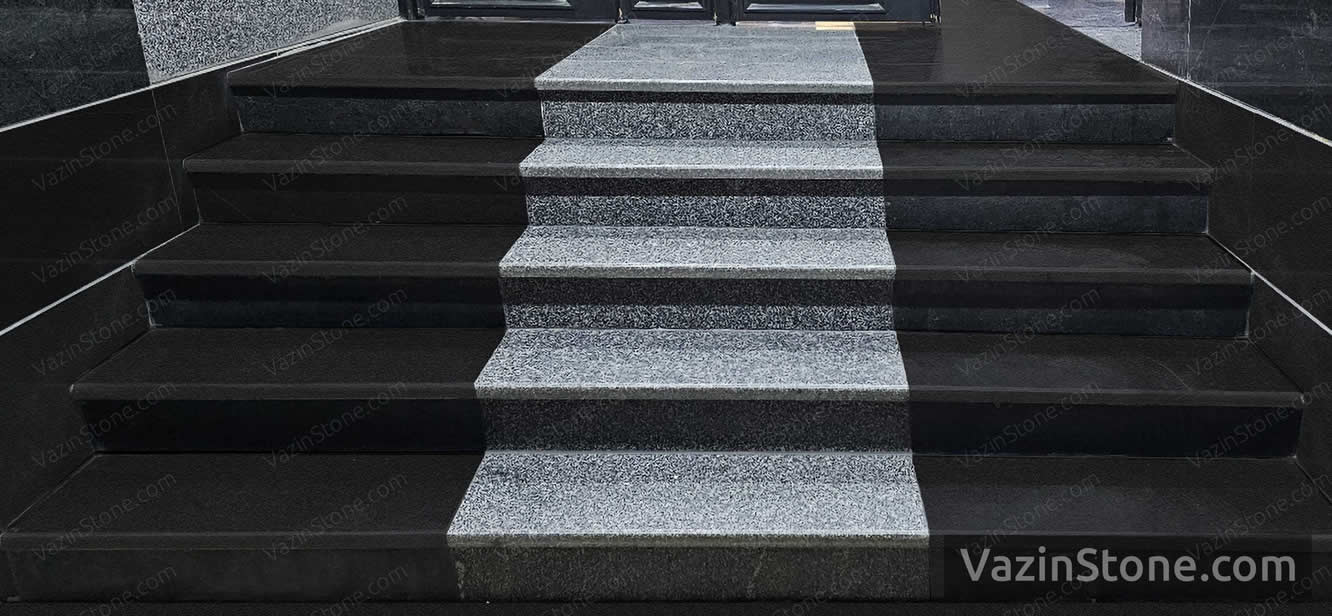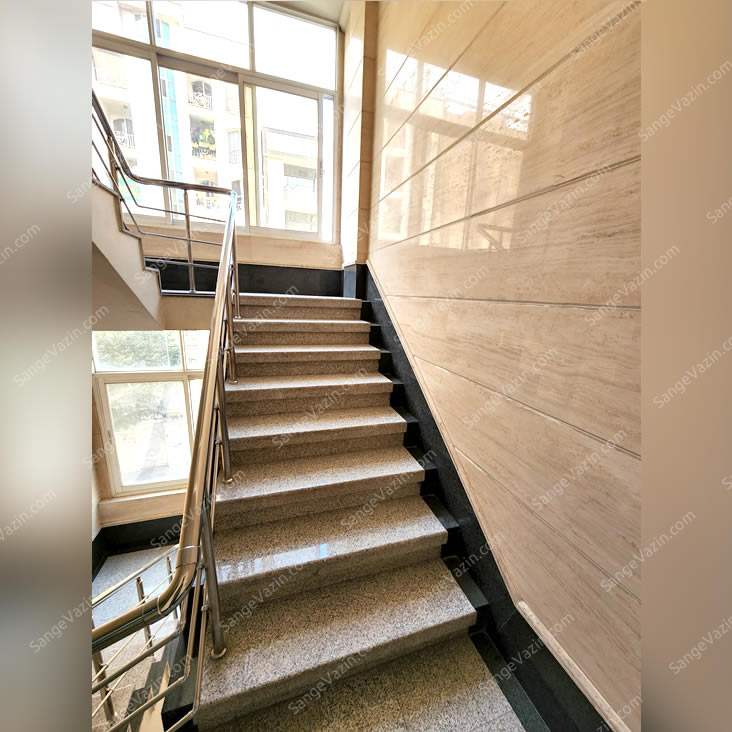 Which Granite Type Should We Use?
When selecting granite stone, the top priority is color and appearance. After all, you want your granite to look stunning in your home or office. However, it's also important to consider physical properties like flexural strength, abrasion resistance, and impermeability to moisture and oil. These factors can make a big difference in the durability and longevity of your granite, so it's worth considering them when making your decision.
1/ Choosing based on color
When considering granite colors, don't overlook black granite. Tuiserkan, Simin, and Natanz are some of the blackest granites available. They are popular for residential and commercial construction due to their durability and stylish appearance. Iranian granites also offer orange (Taibad orange granite and Nahbandan granite), red (Yazd red granite), and green (Birjand granite) options, each extracted from unique quarries.
2/ Choosing Based on Physical Properties
Hard stones are a great choice if you're looking for durable and resistant flooring options. They work well for parking lots, ramps, outdoor flooring, workshops, factories, and harsh industrial environments. In Iran, some of the most popular granite stones for this purpose include Nehbandan, Khorramdareh, Natanz, Zahedan, and Mashhad. It's worth noting that Mashhad granite is one of the more affordable options due to its high permeability and water absorption.
Disadvantages Of Granite Stone
Despite what has been said about the advantages of granite stones, it is necessary to know that granite also has disadvantages. Knowing about it before choosing and using it as a material in your building is better
1/ X-ray radiation
There is radiation of radioactive materials in some of these stones. So it is prohibited to use inside laboratories and hospitals.
2/ Not insulated for heat and sound
This stone, unlike travertine, has no holes inside and is not insulated from heat and noise.
3/ High weight and low stickiness
These two features can be problematic for engineers, as they often discourage using this material as a facade. Additionally, using it indoors can lead to an increase in the overall weight of the building.
Price of granite stone
Due to the hardness of this stone, the cutting and processing would be more expensive than other stone types like travertine and marble. The Iranian granite stone's price range is about between $8 to $70.