Granite Stone
Granite stone is one of the common types of stone as building materials. the usage of this beautiful stone is in floor, wall cladding and stairs. this stone was used as facade before but with probing the disadvantages of it's usages as facade it deprecated. you can see more in the bottom of page.
Showing all 6 results
---
Granite is a beautiful stone with various colors and uniform textures on its surface. This stone has good resistance and is suitable for indoor flooring, stairs, and wall cladding.
Advantages of granite stone
High strength and durability
Resistance to water and chemicals
Beauty and uniform surface
Color variation
Good resistance
As mentioned, granite is one of the strongest and hardest stones, so it is widely used as a building material. The surface of this stone has a good resistance against scratch, heat, and acidic materials. It can be used in busy places.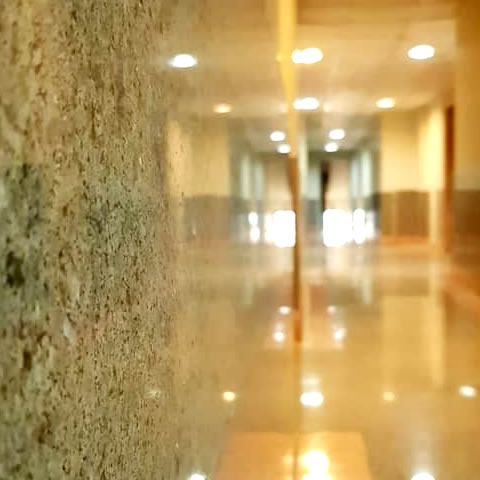 Resistance to chemical substances
Granite is also resistant to water penetration and not easily damaged by impact. With all these cases, it can be said that it tolerates the conditions of industrial environments well. Corrosion resistance is another advantage of granite stones. So that if chemicals are poured on it, it will not be damaged.
Beauty and uniform surface
Unlike travertine, these beautiful stones have a perfectly uniform surface. They also have a relatively good variety of colors and designs that keep your hands free to choose.
Granite stone colors
In terms of color, granite can be divided into four categories: chocolate granite, black granite, red granite, and gray granite; So that the gray granite stones are light gray and are divided into three categories: Natanz granite, Nehbandan granite, and Mashhad pearl granite. Chocolate granite is often ivory and chocolate beige, divided into Zanjan spring chocolate granite and Khorramdareh chocolate granite.
Black granite stones are also such that it has high strength and resistance so it can be said that the darker the granite stones, the stronger it is. This type of stone is also divided into two categories: Alamut black granite and Tuyserkan black granite. But the last category of granite stones is red granite, the only type of which is red granite in Yazd, and its resistance is the size of black granite stones.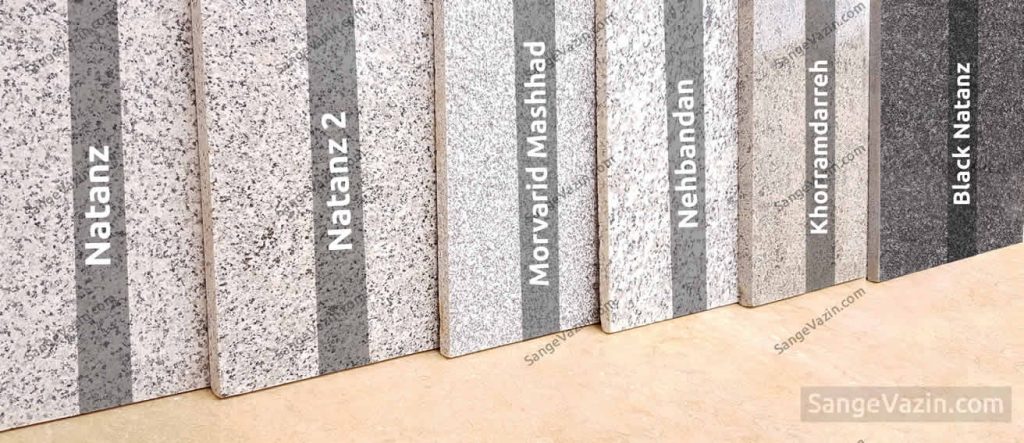 Application of granite
Due to its high strength and durability, granite can be used in any part of the building, both indoors and outdoors. However, among the most critical applications of this type of stone are stairs, sidewalk paving (usually cubic stone), flooring, wall coverings, landscaping, building facade, sink, elevator frame stone, kitchen countertop, etc.
Granite mines in Iran
Iran is one of the rich countries in terms of the number of mines and the variety of granite. The mines are in provinces and cities like Hamedan, Mashhad, Gilan, Nehbandan, Natanz, Yazd, Zanjan, Toos, etc.
Rusty possibility
Granite contains iron, and more iron is found in some varieties of this stone. This iron gradually rusts when exposed to moisture and destroys the beautiful appearance of the stone.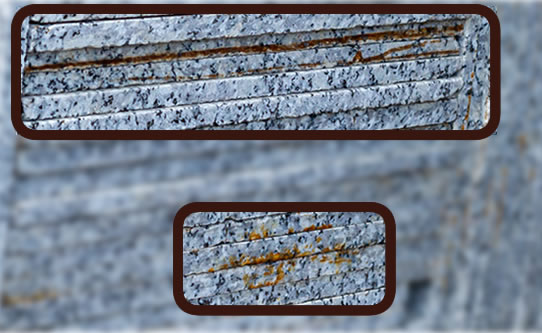 x-ray radiation
There is radiation of radioactive materials in some of these stones. So it is prohibited to use inside laboratories and hospitals.
high weight and low stickiness
These two features cause to avoid engineers to use it as a facade. They are also using it indoors cause to increase the whole weight of a building.
Not insulated for heat and sound
This stone, unlike travertine, has no holes inside and is not insulated for heat and noise.
Price of granite stone
Due to the hardness of this stone, the cutting and processing would be more expensive than other stone types like travertine and marble. The Iranian granite stones price range is between $8 to $30.