Natanz white granite has a white or gray background with black and gray spots are spread evenly over its entire surface. This type of granite is called cotton flowers granite. This stone also has lower grades with black spots and a halo of gray.


Features of Natanz white granite
Some of the features of this granite stone include the following:
Reasonably priced
Low water absorption
Very high color stability in any weather conditions (hot and cold weather, direct sunlight, being in harsh conditions)
have a strong similarity in appearance to Boroujerd granite and Mashhad Morvarid granite and Nehbandan Astan (The only difference is in lower water absorption and higher strength)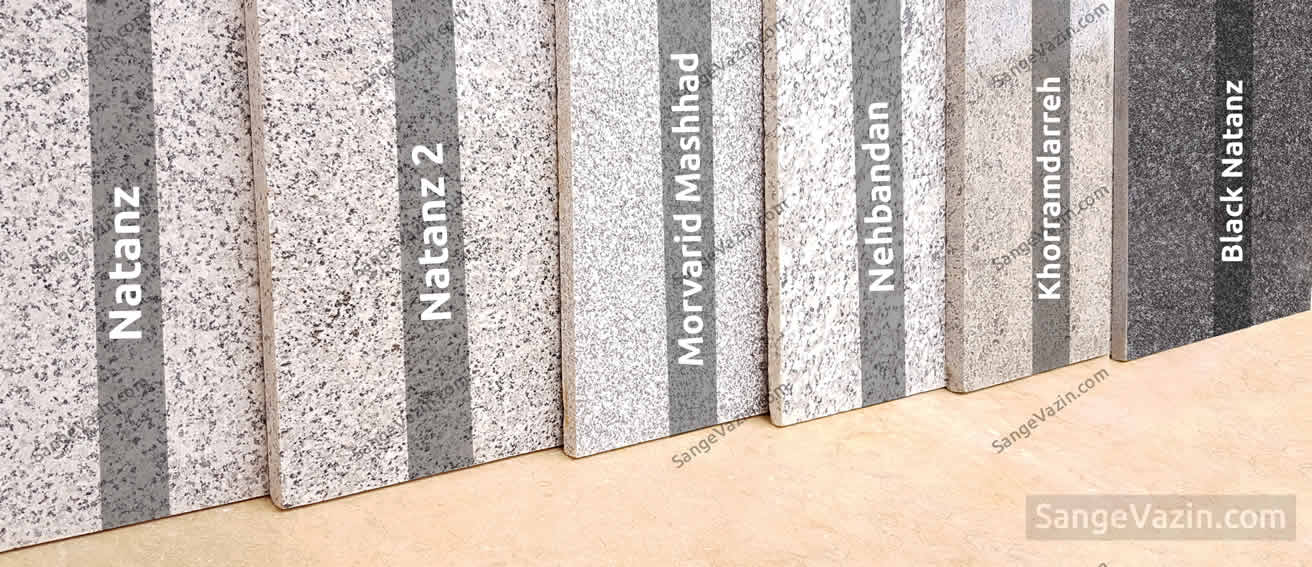 Applications of Natanz white granite
The dimensions of this stone are 40 lengths and various types of tiles from 30 cm to 1 meter and with thicknesses of 2 to 3 cm. here are some applications of this stone:
Floor stone in residential, commercial, and office units (stairs, toilets, parking, yard) as granite tile, etc.
As a cabinet top in the kitchen and laboratory
Stairs inside and outside the building
Sidewalks and parks (filmed, tabular, and cubic)

Factors affecting the price of Natanz white granite
Among the factors that affect the price of this type of stone, the following can be mentioned:
Grade and color (the more black spots and a halo of gray can be seen in it, the lower the quality and quality)
Dimensions of stone
Stone cutting thickness
Processing quality
If the size of the two sides of the stone are the same, the quality and consequently the price of the stone is higher
The quarries of this stone are located in Natanz city of Isfahan province.
For more facades stones, visit our website SangeVazin.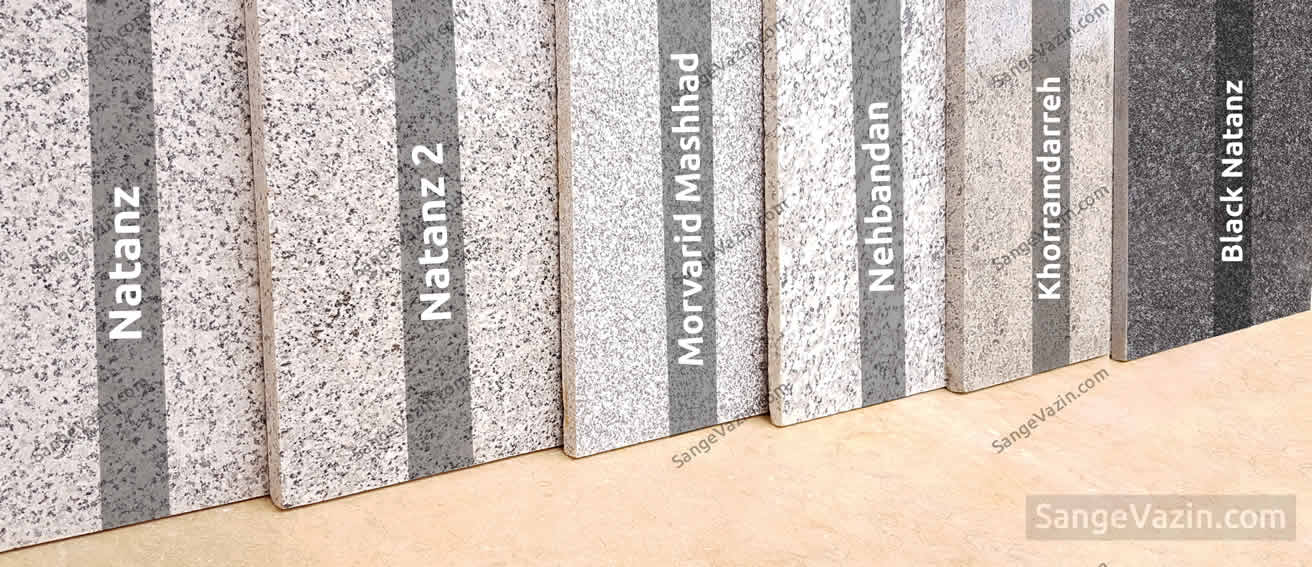 Reasonable price for quality
Low water absorption
Uniform surface
Relatively bright color among other granites
Relatively high weight
Lower compressive strength than similar stones
All about Granite Stone