The Siamak Stone Fountain was inspired by the large fountain on Modares Highway in Tehran. This fountain is shaped like a rectangle; the middle is empty, and the water flows from the upper side to the lower part. Repeating this cycle causes a loud sound from the water. This prefabricated fountain has a simple and modern style and is suitable for lobbies, yards, roof gardens, etc.
Features of Siamak Stone Fountain
The Siamak stone fountain is available in the standard size (80 cm width and 120 cm high).
This black fountain is made of Pietra gray marble.
This product has a remote control with adjustable light and water flow. Also, if you want more options, a separate remote control is added to control the color spectrum.
You can use white pebble stone for more beauty in the pond of this modern fountain.
You can customize this prefabricated fountain in terms of dimensions, stone material, and color to be most compatible with your intended use.
Due to make this product as beautiful as possible, the junction box is completely built into the pond, which is covered by a small cap made of the same type as the fountain's stone. Therefore, no other things like wires can be seen on the fountain's surface. Moreover, two-centimeter stands placed under the fountain have been used to facilitate water draining in the pond for cleaning and moving.
Siamak Fountain with Desired Stone
Siamak stone fountains can be made of other types of stones with desired colors and materials (marble – onyx – crystal marble stone). You can see some of the most popular stones in the collection below.
Siamak Stone Fountain with custom stones
Siamak Stone Fountain also can be produced with other types of stone with different characteristics. some of the most popular stones are listed here.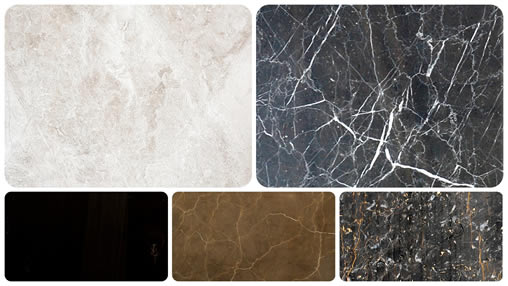 Marble collection available for building Siamak Stone Fountain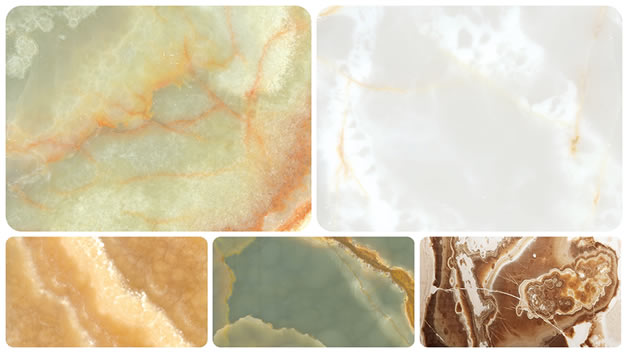 Onyx collection available for building Siamak Stone Fountain
Crystal marble collection available for building Siamak Stone Fountain
You can see a sample of this prefabricated fountain in the video below:
All about fountain