graniteForest Green Granite is undoubtedly one of the most beautiful granite stones in the world. This stone has a unique color, design, and excellent structural and physical properties. Talking about its features we can mention low water absorption and high resistance to hot and cold weather conditions, Because of high compressive strength and color stability, it can be used in different parts of the building.  Forest green granite is sold in various types of design which is called pomegranate,  forest,  watercolor, and spider grains,  in which there is a difference in the general texture of the design.
Characteristics of Forest Green Granite
Has a high polish that can be produced in different dimensions for different uses.
Due to its beautiful and special color, it provides unique designs and facilities to architects.
The stone is exported to countries such as Iraq and Turkey annually.
Forest green granite is processed into sub-leather and polished.
Dimensions And Uses Of Forest Green Granite
This stone is produced in various dimensions of 40 cm long and square dimensions from 30 cm to 1 meter (tile) as well as slabs that can be used as the following:
As a wall cladding stone in the dimensions of 40 cm long, slabs (simple – book-matched and four-matched) and desired dimensions in the interior and exterior of the building
As a floor stone in square dimensions (tile) as well as slabs (simple – book-matched and four-matched) in the interior and exterior of the building
As a stair stone with a thickness of 3 cm in the interior and exterior of the building
Production of all kinds of stone artifacts
Factors Affecting The Price Of Birjand Green Granite
Like other stones, the price of Birjand green granite will vary depending on the following:
Grade of stone
Uniform pattern
Requested dimensions (the most common dimensions are 40 long and 40 cm tile, which is also listed on the site price)
 Processing and cutting quality
Surface finish (glossy or matte)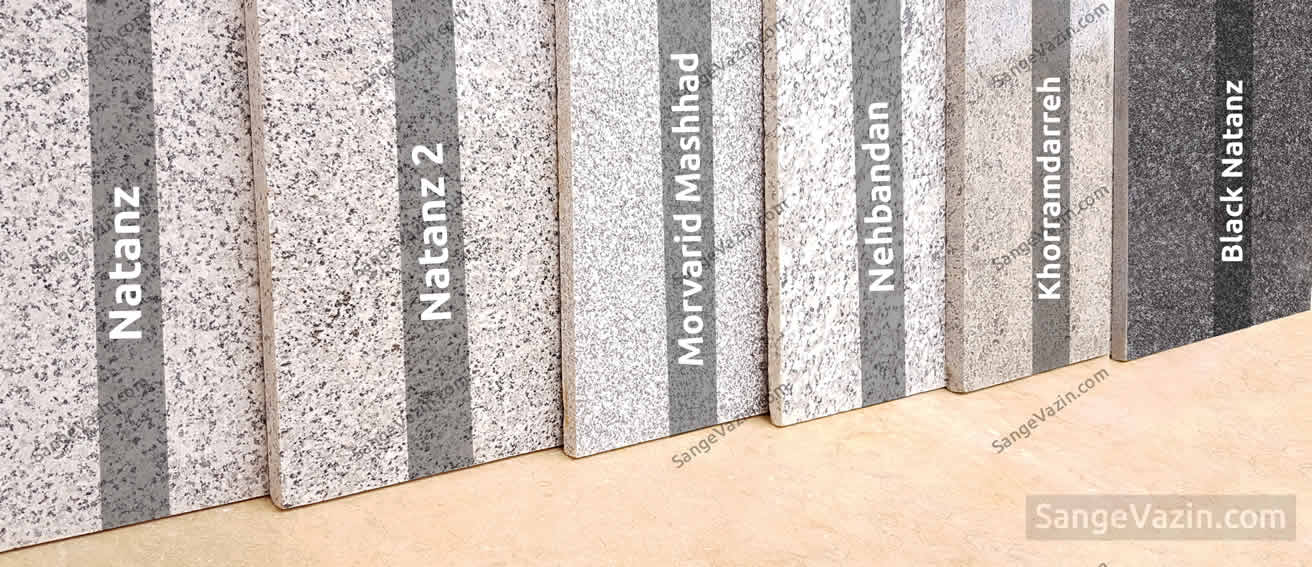 All about Granite Stone