Showing all 4 results
---
The word stone cornice for those who are not familiar with the stone profession may mean tools made of stone or tools for working with stone. But here, in the discussion of building materials and facades, it is none of them. With a little look at the products list, you can understand the meaning of stone cornice in the stone profession and the construction industry. It should be mentioned that by searching for the word stone cornice in Google, you will find most of the results in the form of stone tools (old tools such as knives, spears, etc.), which may be because this is a general word.
---
Facade stone cornice can be in different materials. In the past, cement tools were mostly used, but today, with the advancement of technology and with the help of precise CNC and lathe machines, stone is used. The advantage of stone is that it takes less effort to install than cement tools and will also be more durable. Also, it is made of stone itself, which creates a more integrated and beautiful structure.
Stone cornice can be divided into two categories:
1 / linear stone cornice for ingots and Cornices
2) Inlaid stones such as flower and bush designs and symbols. The use of these stone artifacts is mostly in the facades of buildings, especially Roman facades, which you can see in these photos.
1 / linear stone cornice
it is used on the edges between the floors of the building, ingots, window framing, and window top arches, framing the borders of the facade, roof edges, and balconies. The width of these is between 2 cm to about 30 cm, which can be used at any length. Cornices are used at the bottom of the walls in the area of ​​connection to the floor, which is sometimes classified as a linear cornice.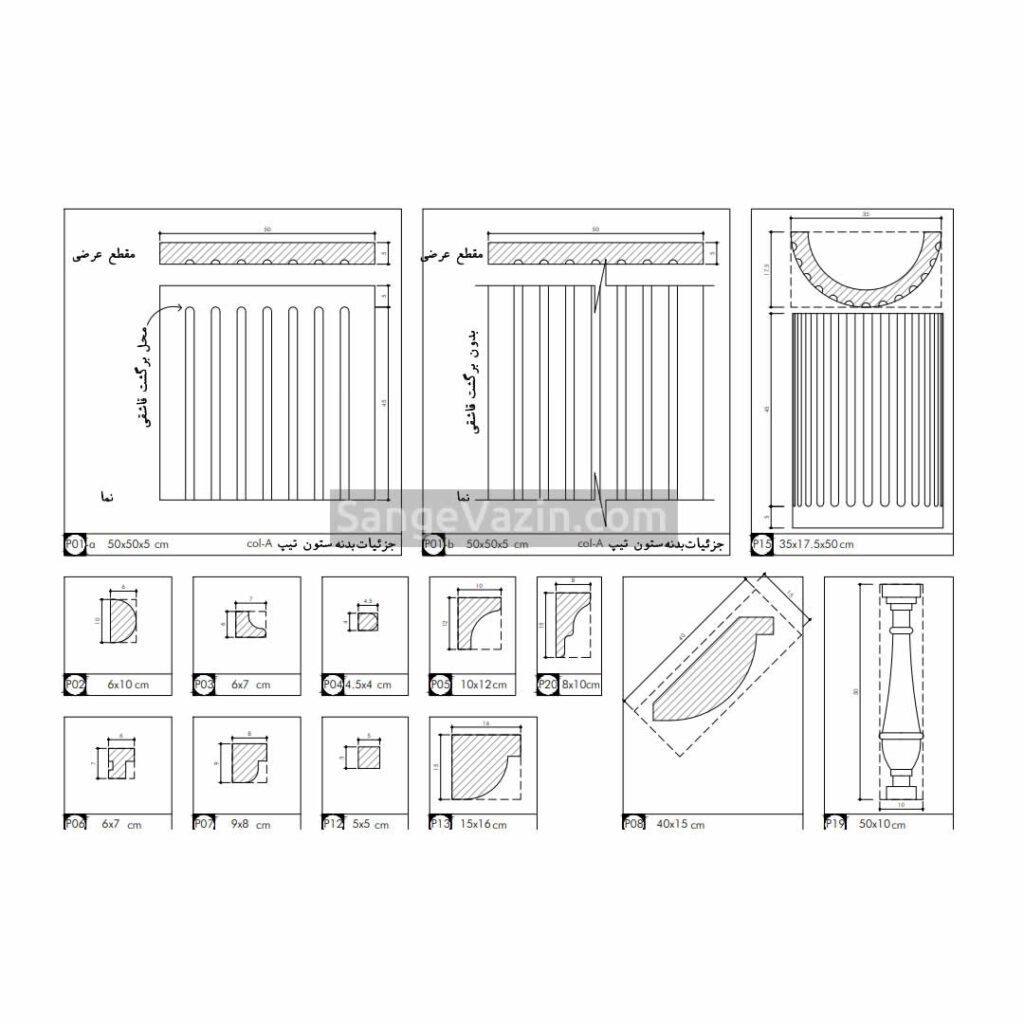 2 / Stone Inlay Tools – Flower Design And Inscription
Non-linear patterned stone cornices are column heads and pillars, flower and bush, and various symbols such as inscriptions. These stone cornices are used at the top and bottom of columns, at the top of windows, the top of the building, entrances, etc. Also, they have a certain length and width. These stone cornices sometimes are produced by hand and sometimes by CNC machines.
The precision and elegance of production with the machine are more than handmade ones, but the items produced by hand are considered a work of art and will have a higher price. Sometimes they are so high quality that their precision and elegance are comparable to Machine-made ones.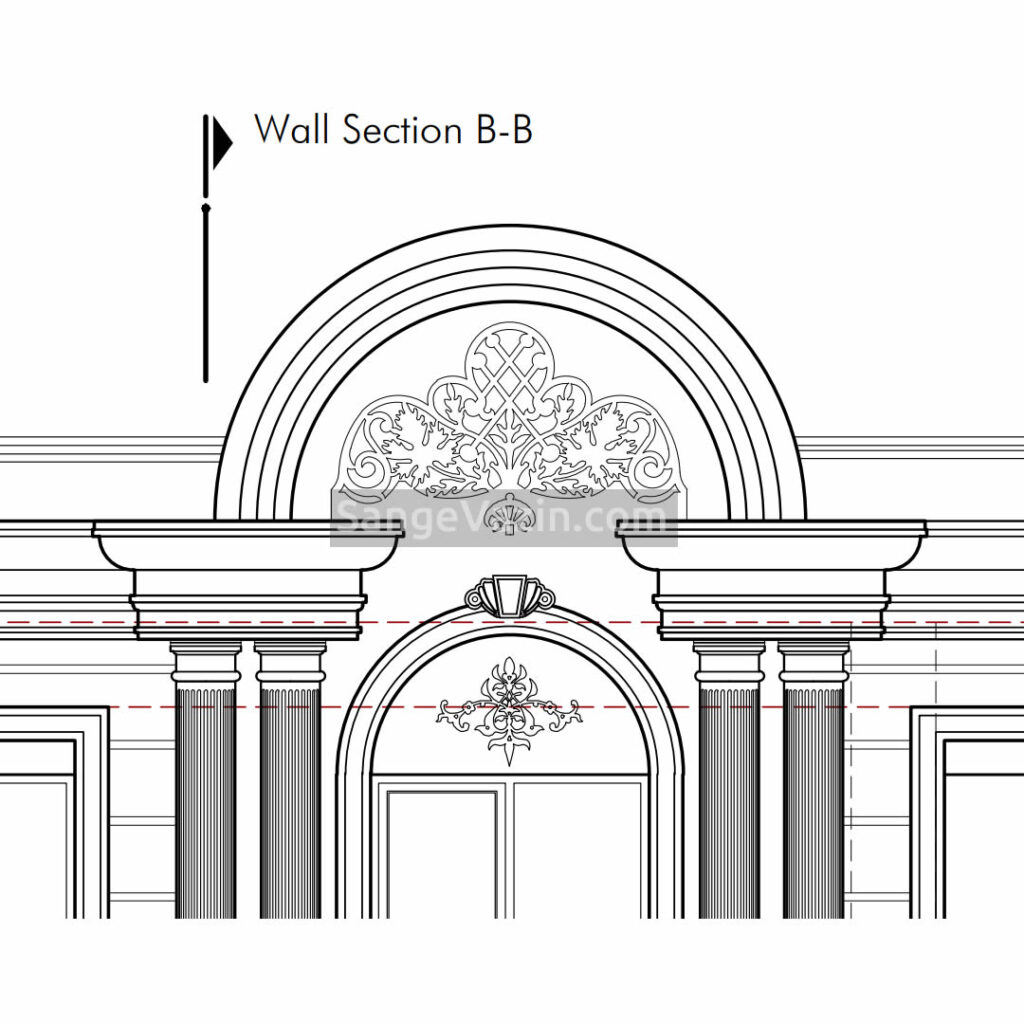 Price Of Facade stone cornice
The pricing of stone cornices depends on several factors, which are described below:
Material of stone
Type of stone cornices
Dimensions and thickness
Requested area
After determining all these factors, the price will be determined and presented. Applying for stone cornices for the facade of the building should also be done by an expert architect based on accurate sizes and computer drawings and three-dimensional shapes with exact dimensions. In the attached file, you can see a standard example of a stone tool request sent to a Sangevazin.