Majestic Rose Marble is a unique stone with a Carmine color theme and white streaks. These streaks are due to calcite minerals, and other textures of the stone are composed of quartz, silica, and iron oxide. This stone is entirely natural and produced in leather finish and polished surface. The variety of colors in Majestic Rose Marble brings a special effect.
Features of Majestic Rose Marble
Majestic Rose Marble has a high surface finish and low water absorption. Also, high strength and compressive strength are other features of this beautiful stone. This stone has a high density and low porosity.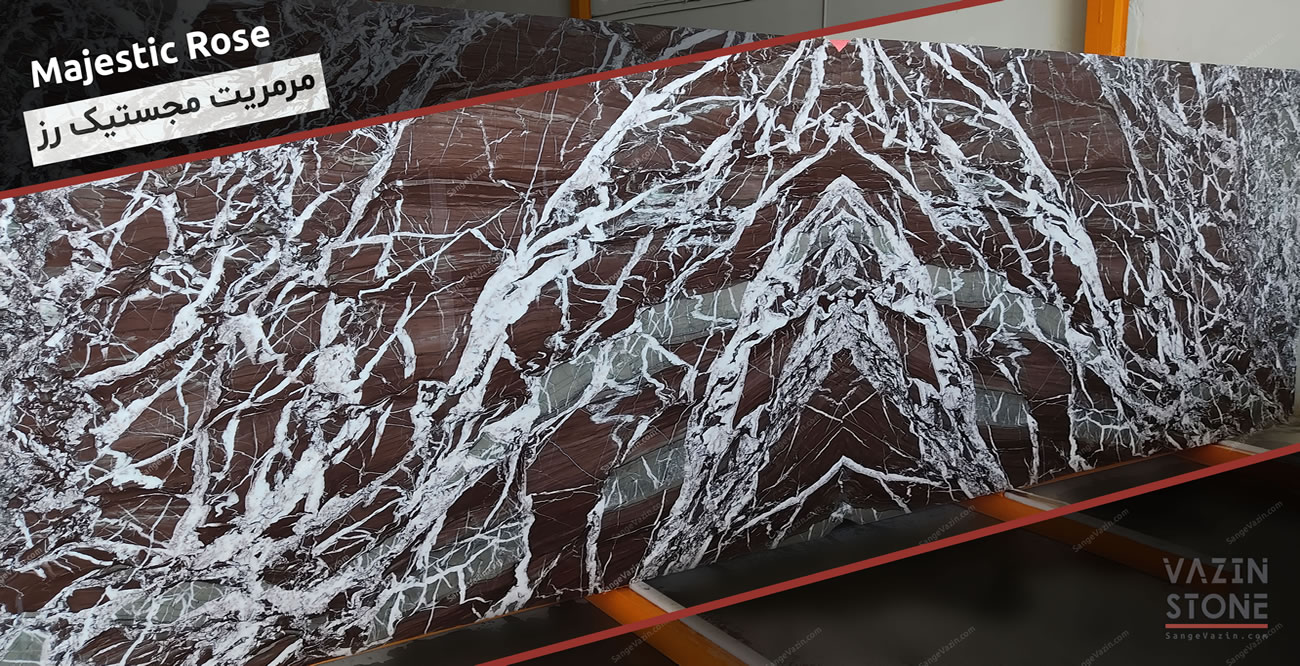 Application of Majestic Rose Marble
Majestic Rose Marble is available in 40 cm width, slab size, tiles, and desired dimensions. Majestic Rose Marble can be used as a floor stone and wall in the hotel lobby, hall, luxury buildings, and the floor and frame around the elevator. Also, Majestic Rose Marble is used as a slab in book-match and four-match designs on the walls and floors of luxurious buildings due to its natural and distinct streaks.
Price of Majestic Rose Marble
The price of this stone depends on the following:
Type of mine in terms of quality and color
Thickness and dimensions of the stone
Quality of stone processing in terms of sawing and cutting
Requested area
City of the place of order
Majestic Rose Marble Stone Slab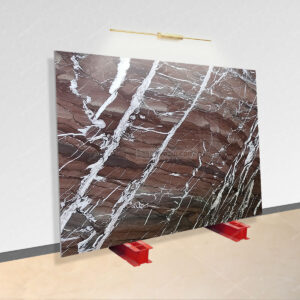 All about Marble stone